New Directions Prevention & Education
As a certified prevention program, New Directions implements relevant programming that educates our community about domestic, intimate partner, and sexual violence. New Directions hopes to shape Knox County into a place where community members do not tolerate violence and instead promote healthy, loving relationships. New Directions understands that no one has to do everything, but everyone has to do something to create a violence-free community.
School Prevention Programming
New Directions school prevention programming is available to all Knox County Local Schools at all grade levels. New Directions prevention programming encourages youth to foster healthy relationships with themselves, their peers, and their families to reduce problematic behavior such as violence, and bullying, while improving the perception of safety, social-emotional competence, and increasing positive school climate and culture.
Prevention Best Practices Portal
The Curriculum Adaptation Statewide Workgroup was formed in the midst of the COVID-19 pandemic as a way to maximize prevention efforts across the State of Ohio. The goal of this workgroup was to create a product that would allow prevention curriculum to be adapted to fit the needs of virtual learning environments of all kinds.

By creating the "Prevention Best Practices Portal", we were able to combine the efforts of sexual assault and domestic violence prevention workers across Ohio to provide preventionists with different resources related to building connections, pre-work, email templates, scripts, setting the classroom environment, and virtual learning tools. If you are here, we hope you find this portal useful for the work you do!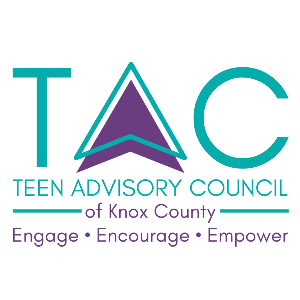 Teen Advisory Council (TAC)Knox County High School Students
The Teen Advisory Council of Knox is a youth-led prevention team funded out of DELTA IMPACT of New Directions and Knox Substance Abuse Action Team. TAC members are passionate, informed high school students who focus on preventing unhealthy behaviors among Knox County youth before they begin while serving as ambassadors of healthy lifestyles in their schools and communities. TAC engages Knox community youth in initiatives to prevent intimate partner violence, underage substance use and abuse, and suicide. TAC encourages young men and women to stand up for themselves while making wholesome choices and maintaining healthy relationships among their peers. TAC empowers members with confidence to use their voice for positive change, to hone their leadership skills, and to plan and coordinate events.